Apply Online
Every year the DSC Foundation raises critical funds through private donations and revenue generated at the annual Dallas Safari Club Convention .
DSC Foundation's Grants in Action highlight the Foundation's "boots on the ground" work being done to support our mission of Conservation, Education, and Protecting Hunters' Rights.
Apply Online
NEW – Download and Print the latest Grant Application
If you are unable to apply online you can now print a hard copy of the application and mail it in.
Click Here for the PDF Application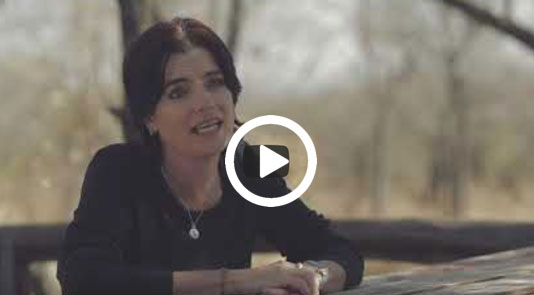 Southern African Wildlife College
DSC Foundation continues its longstanding support of Southern African Wildlife College. This grant will support the Southern African Wildlife College's Responsible Resource Use (RRU) unit (previously named the Sustainable Use and Field Guiding (SUFG) department).
The department offers accredited training programs in support of professionalizing career opportunities for Field Guides and PHs. This in turn will help set standards of practice to ensure that hunting and guiding is ethical, sustainable and is carried out responsibly.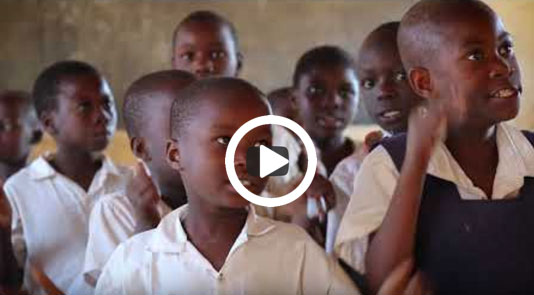 McCallum Safaris/Conservation Force
DSC Foundation is pleased to renew it support for McCallum Safaris in its efforts to improve current anti-poaching and conservation efforts in 4 different but contiguous hunting blocks covering over 2 million acres in Western Tanzania, and to continue to assist with community projects in 7 different villages.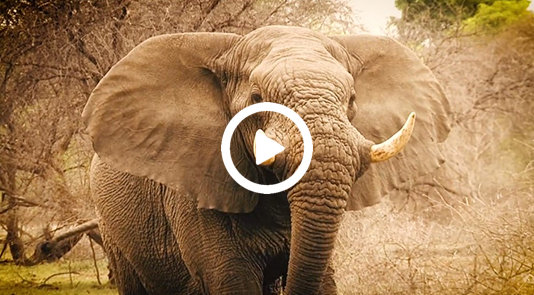 Conservation Foundation – TZ
This grant will continue to provide support for conservation through anti-poaching, with aerial surveys, as well as education of local human populations within and near the areas. In this day and age where poaching has become so prolific, and animal numbers are dwindling, our intention is to provide well protected areas within Tanzania where animal populations can grow to sustainable populations. This will include both protection of the wildlife as well as their environment.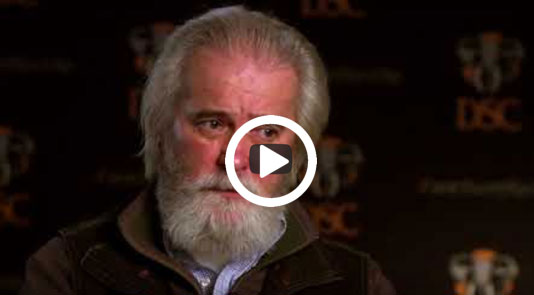 Conservation Visions
This grant will provide financial support to continue the conservation partnership efforts between Dallas Safari Club and Conservation Visions focusing on Shane Mahoney's role as a Conservation and Hunting Advocate, Advisor, and Communicator for the organization. These efforts include, but are not limited to the following: • Film and Video production • Social media and educational outreach • Provision of popular articles for Sports Afield and Game Trails • Coalition building at regional and international scales • Liaising with international organizations and conventions • Highlighting and early warning of emerging issues affecting hunting globally • Leadership and policy advice, especially regarding complex and controversial issues • Review of position statements • Review of technical documents • Editorial services / media review • Promotion and distribution of messaging • Membership engagement • Convention appearances and workshops • Public speaking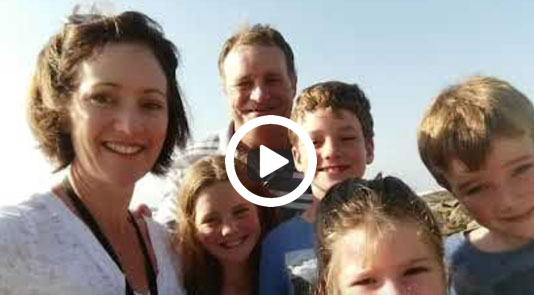 DSC Frontline Foundation
DSC Foundation continues DSC's support for the DSC Frontline Foundation program that provides financial relief to eligible  professional hunters and members of their staff who are injured in the course of providing professional hunting services (and to the families of those killed while providing those services) as well as to eligible individuals who are injured or killed while providing anti-poaching services.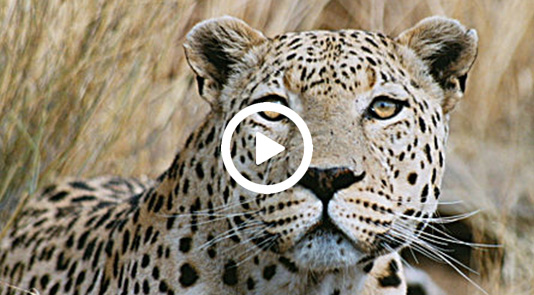 Robin Hurt Wildlife Foundation/Leopard a study/analysis
This grant is intended to fund the second phase (data analysis) of a leopard study initiated by Dr. Paula White. R Dr. Arturo Caso, the actual PI of "Data Hunters" project, will  calibrate the leopard density data obtained in 2017-2018 at bait sites. Density estimations using this technique will help to compare with the density results already obtained at bait camera sites and therefore with a mathematical and statistical model, the data will be calibrated, and a true population density will be obtained.
Giraffe Conservation Foundation/Ivan Carter Wildlife Conservation Alliance
This grant will support phase II of the groundbreaking translocation of members of a threatened and extremely small population of the West Africa giraffe population to an area not occupied by said sub-species for more than 50 years.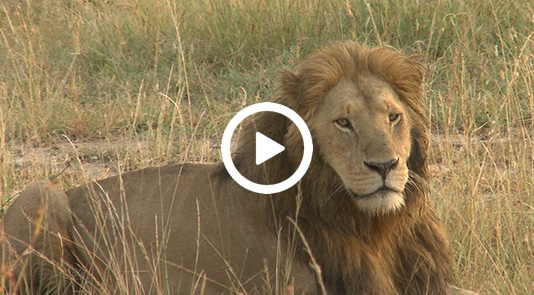 Tanzania Lion Illumination Project
Tanzania Lion Illumination Project is working very successfully in Tanzania, Uganda, elsewhere in east Africa to stop human/wildlife conflict with flashing solar lights which are installed around each pastoralist's boma to chase predators away from the livestock, stopping retaliatory killings. This grant will provide funds to buy lights, ship them from China to Tanzania, then deliver and  install them where demand is high and need is critical.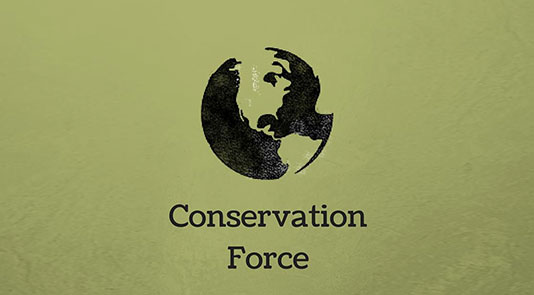 Conservation Force, Inc.
DSC Foundation continues its longstanding support of the advocacy efforts of CF and John Jackson. We salute John for his decades of service to the hunting community.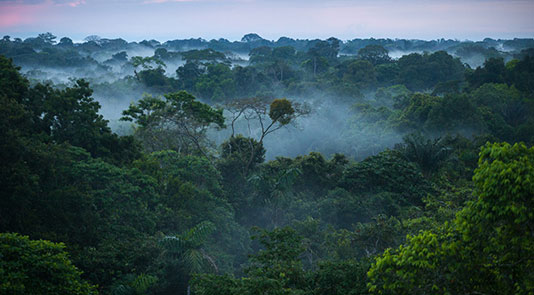 Franciany Gabriella Braga Pereira
This grant will support the implementation of a scientific research project entitled ''Hunters of Wildlife in Amazonian Protected Areas: Uncovering the complexity of hunting and measuring its sustainability''. This research will be led by Franciany Braga-Pereira (a Brazilian PhD student at Universidade Federal da Paraíba) and will focus on developing a model for sustainable hunting in the Amazon.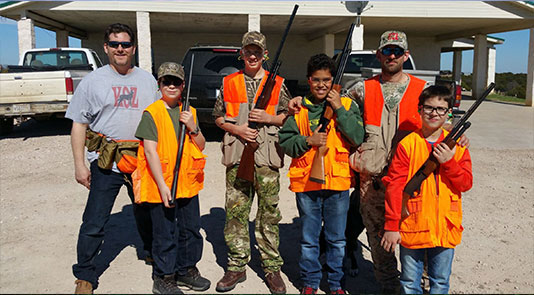 Kids Outdoor Zone
Kids Outdoor Zone (KOZ) is an organization that trains men in local churches to use the outdoor sports to train and mentor kids in their community. To date KOZ has trained over 500 men to use activities such as shooting and hunting, to mentor local at-risk youth one Saturday morning each month. KOZ has a presence in 18 states and Canada.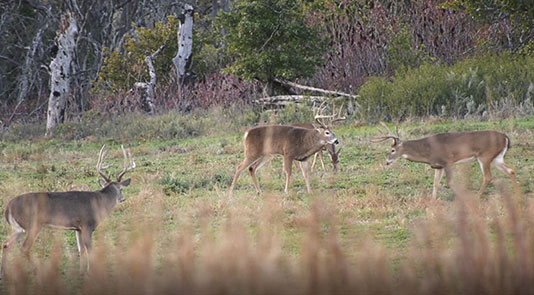 Texas A&M University – Kingsville
This funding will be used to assist on a project based out of South Texas evaluating the use and accuracy of unmanned aerial vehicles (UAVs) to conduct population estimate surveys of white-tailed deer. Helicopters are commonly used to conduct such surveys; however, they can be expensive, risky, and not always practical. Camera surveys and spotlight counts are also used but are labor intensive. UAVs are an emerging technology that has yet to be fully evaluated for use on ungulate species in our varying Texas landscapes. The UAV used will be equipped with both thermal and optical cameras. Heat signatures will be detected on the thermal imagery first, then identification of species, sex, and age (young/adult) will be confirmed via the optical imagery.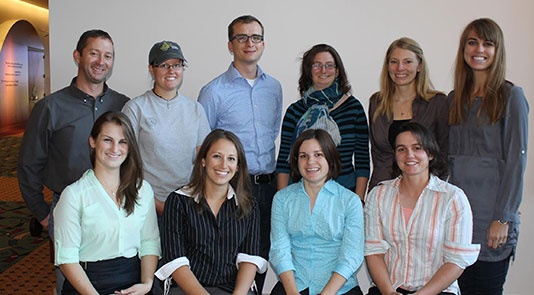 The Wildlife Society
This grant represents a continuation of DSC Foundation's support  for the Wildlife Society's  flagship leadership training program, the Leadership Institute. Each year, the Leadership Institute delivers an immersive training program to a select group of early career wildlife professionals, with a goal of building essential leadership skills and capacity in their current and future roles in the wildlife profession.
NRA Youth hunting Education Challenge.
DSC Foundation continues its support for the NRA HYEC which is designed to introduce America's youth to shooting and hunting skills at events conducted around the country. Since its inception the YHEC program has reached approximately 1.8 million youth.
NRA Foundation. DSCF continues to support the NRA Foundation and The Youth Hunter Education Challenge.  The program is specifically designed to recruit and support young hunters.
Chiredzi River. DSCF's grant to Chiredzi River Africa Wildlife Trust is in support of their anti-poaching team, wildlife and habitat protection program, community education efforts, and sustainable use hunting in the Chiredzi River Conservancy in the southeast Zimbabwe Lowveld.
Conservation Force. DSCF continues DSC's longstanding support of the advocacy efforts of John Jackson and all involved with Conservation Force.
Old Nyika Safaris – Mike Angelides. The grant to Old Nyika Safaris is in support of anti-poaching squads, conservation efforts and community projects in two villages in four different hunting blocks in Tanzania.
Conservation Foundation Tanzania. The grant to Conservation Foundation Tanzania is in support of anti-poaching efforts through aerial surveys.  The intention of this project is to provide well protected areas within Tanzania where animal populations can grow to sustainable populations. 
Conservation Visions. DSCF continues its support of the Wild Harvest Initiative a groundbreaking project to gather, study and analyze data on the consumption of wild game on the North American continent and the consequences that would result from the removal of this resource.
Philmont Staff Association. DSCF approved a grant to the Philmont Staff Association in support of the Philmont Scout Ranch Fire Restoration & Recovery Initiative.
Delta Waterfowl Foundation. DSCF continues to support Delta Waterfowl Foundation's predator management initiatives.  The efforts of this program are designed to protect and expand the duck population.
Ivan Carter Wildlife Conservation – Care for Wild. DSCF's grant to ICWCA is in support of Care for Wild's rhino orphanage, and their mission to rescue, rehabilitate and release the rhino's back into their natural habitat.
Ivan Carter Wildlife Conservation – Giraffe Conservation Foundation. The grant to ICWCA on behalf of Giraffe Conservation Foundation is in support of expanding the west African giraffe population in the Republic of Niger.
Outdoor Tomorrow Foundation. DSCF supports the work of DEF – Outdoor Tomorrow Foundation.  This program teaches outdoor education and promotes wildlife conservation to school-aged children.
Scholastic Shooting Sports Foundation. DSCF is pleased to support Scholastic Shooting Sports Foundation and their mission to introduce youth to shooting sports.  SSSF provides youth training and the opportunity to join team-based, competitive events.
Southern Africa Wildlife College. DSCF's grant to SAWC continues long standing support of their anti-poaching training and implementation program.  To strengthen anti-poaching efforts, a four-step approach is affected at SAWC:  Well-trained and equipped rangers, 2. Aerial surveillance, 3. K9 capability, and 4. Ensuring community benefits. DSCF also funded a grant for SAWC's Sustainable use and Field Guiding Department.
Specialist Ranger SOC – Namibia. The grant to Specialist Ranger SOC will help fund its anti-poaching investigating team with proper equipment and support their efforts to patrol Etosha National Park in Namibia.
Tanzania Light Lion Project. DSCF is pleased to continue to support Patricia Vaughn and the Tanzania Lion Illumination Project to.  Their mission is to help control human wildlife conflict by purchasing and installing flashing solar lights around bomas to protect pastoralists livestock to stop retaliatory killings.  Tanzania Lion Illumination Project has been 100% success in the areas where lights have been installed:  Loliondo area, Ngorongoro highlands, Sinya and W. Kilimanjaro area, and Tarangire Park.
Texas A&M Foundation. DSCF supports Texas A&M Foundation and its African lion genetic diversity project.  The research and data provide calculations on genetically based historical population sizes of African lions across the species' range as well as the amount, distribution, and extent of genetic diversity in lion populations over time.
The Conservation Fund. DSCF's grant to The Conservation Fund will provide support in its efforts to conserve valuable fish and wildlife habitat.  This funding will help provide access for hunting and fishing in Texas, Alaska and Idaho.
The Wildlife Society. DSCF continues DSC's support of the Wildlife Society with a grant for the Society's Leadership Institute to provide training to early career wildlife professionals.
Texas Parks and Wildlife Foundation. The grant to Texas Parks and Wildlife Foundation is in support of their Trans-Pecos Pronghorn Restoration Project.  The funds will assist in their efforts to restore the pronghorn population in the Trans-Pecos region.
Wild Sheep Foundation. DSCF is pleased to support the Wild Sheep Foundation and its efforts to conserve sheep around the world. DSCF has made grants to support a recent roundtable summit meeting, the Westside sheep restoration project, the La Guarida   sheep project and the El Sierra Alamo rainwater project.
Zambezi Delta Safaris. DSCF continues to support ZDS and Mark Haldane to help fund the ZDS anti-poaching patrol, over the ZDS concessions in Mozambique. Mark's success story of restoration of wildlife in those concessions is remarkable. More information about Zambeze Delta Safaris can be found at zambezedeltasafaris.com. DSCF has also supported ZDS's anti-poaching efforts through various directed donations made to DSCF.
Gallatin Wildlife Association. DSCF approved a grant to GWA for the restoration of wild bison on public lands in Montana.
Mokore Wildlife Investments. DSCF funded a grant for anti-poaching equipment, training and uniforms in Zimbabwe.
Texas Chapter – The Wildlife Society. DSCF approved a grant to offset costs associated with the 26th annual Wildlife Conservation Camp to be conducted by TCTWS in July 2019.
Zambia Lion Project. DSCF continues its support for predator research and analysis in southern Africa conducted by Dr. Paula White.